Visit the fish market in Catania
5.0
Food Tour: discover the best places where to taste the finest local food & wine
Your menu
A visit to Catania's central fish market will give you a chance to see the ancient city and buy directly from local merchants anything you would like to cook together. In the cooking class to follow, I will show you the simplicity and authenticity of Sicilian dishes. From my side, I will point you to the best fish, meat, fruits and vegetables to make homemade preserves as well!
Reviews
Cesarine - Visit the fish market in Catania
We've had an amazing experience. It was so lovely and really felt as we were visiting a family member. The food was delicious. Cinzia was super friendly and a wonderful host.

Cinzia was a lovely and very welcoming host. She made sure we felt at home in her home. The cooking class was so relaxed and she explained it all in simple steps, that it was nearly impossible to go wrong. She also told us some funny personal stories and let us taste some sicilian specialities. We (3 friends) would absolutely recommend her as a hostess. We left her home with a warm feeling and especially with a full stomach.

What an amazing and unique experience! Cinzia and Mauritzio were so lovely and welcoming. They prepared a wide variety of traditional Sicilian dishes and were very generous with the portion sizes as well as with the drinks. And best of all everything tasted sooo delicious :). We will keep this evening in our memories for sure and can absolutely recommend these two. Thanks again for the lovely evening.

Katharina & Jonas

 - 

October 2022
€189.00 per guest
€94.50 per child
Where
You'll receive the exact address after the booking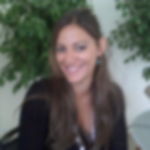 Cinzia
Cesarina from 2022
Location: Catania    Languages: Italian and English
"Our cuisine is inspired by the most ancient Sicilian recipes, using the products available according to season and the preserves prepared according to the recipes of the ancient Sicilian housewives. Our main dishes are: seasoned risotto with seafood, pasta with swordfish roe, homemade gnocchi with truffles; baked swordfish wheel, baked anchovy rolls, red tuna salad with potatoes, stuffed squid, tuna with onion, cuttlefish with Etna bianco; fried donuts with Sicilian creams of pistachio, almond and hazelnut, cannoli with ricotta and many other delicacies".
Experiences you may like
FAQ
Families and solo travellers welcome