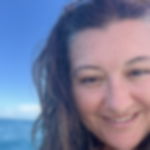 Alessandra
Cesarina from 2022
Spoken languages: Italian and English
Good to know
 I offer vegetarian alternatives
Hi, from Alessandra!
"In my kitchen you can find dishes that make known the character of Sicily and the Sicilians. I owe my love for food and products from my territory to my mother, a great cook, who passed on this passion to me. father I owe the love for the land; its citrus grove and its orchard are a source of inspiration. It is said that in Palermo even the air tastes of fried food: panelle crocchè and arancine, the real street food, must never be missing because they are the basis for being pampered in my home and to make my guests happy. I love to lay and make my table special; opening the doors of the house and receiving friends who savor my cuisine always excites me. My main dish is his majesty "the caponata", rich, abundant, with that typical Sicilian sweet and sour scent. There is the spirit of Sicily inside ".
Experiences
Reviews
There are no reviews yet.
Where
You'll receive the exact address after the booking
Meet other hosts in the same city