Create your own pizza in a lovely garden
5.0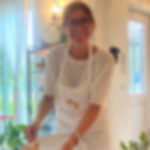 Spoken languages:  English and Italian
Hands-on cooking class with starter, pasta and dessert followed by lunch and dinner with the recipes prepared during the class
Your menu
Focaccia with tomatoes and mozzarella
Pizza margherita
Pizza with Nutella
When speaking of Naples, pizza is indisputably the star! And what experience could surpass the pleasure of savoring a delicious homemade pizza? A pizza prepared in an enchanting garden, baked in an authentic wood-fired oven, and made with fresh ingredients! In our family, we've always loved organizing pizza-themed parties: for us, it's a true delight to share this experience with our dear friends. If you wish to taste real Neapolitan pizza and have the opportunity to learn how to prepare the dough and step into the shoes of a true pizzaiolo for a day, I look forward to welcoming you to my home!
Reviews
Cesarine - Create your own pizza in a lovely garden
We had an AMAZING experience with Mariateresa & her fabulous sons & their cousin! They welcomed us into their beautiful home (& unbelievably extensive gardens that provided 99% of the food we prepared) & treated us like family. It was the BEST experience we had on our Italian vacation & would HIGHLY recommend! Mariateresa catered to my gluten-free needs (at the last minute) & we learned to make ravioli from scratch- which was amazing! We made so many courses- a wrapped eggplant/mozzarela dish was the main course (learning to make the ravioli from scratch & without bowls was our fav part, and it was merely a side dish!) & a traditional lemon cake that was naturally gluten-free for dessert, among many other dishes! She had wine to compliment our meal and even homemade family-recipe limoncello (first one I've ever liked!) to end the meal. The bonus that we didn't anticipate was truly dining & conversing family-style with her teenage boys & their cousin. We talked about life for kids in school, what they do for fun at home & where they go on holiday, favorite foods, tv shows, what they think about the US & even touched on politics- it was such a fabulous cultural immersion! I literally cannot express how wonderful this experience was & how kind & welcoming Mariateresa & her family were- she even gave us a ride back to our hotel (not to obligate that for future guests, but to share how she literally went the extra mile!) Highly recommend! Side note- her address oddly showed up in the wrong place (an hour away) in google maps, both for us & for our uber driver, but the driver called her & they figured this out quickly. She is a 10 minute drive from the beachside hotels in Sorrento.

Jill Grimes

 - 

September 2023

We had such a wonderful experience with Mariateresa and her family. We made eggplant rollatini, lemon cake, and ravioli using fresh ingredients from her family's garden, that is maintained by her father. Mariateresa's son gave us a tour of the entire garden while our dinner was cooking. The best part was the entire family joining us for dinner, where we shared the food we prepared, along with a lovely bottle of wine and Nonna's homemade limoncello for dessert. Mariateresa and her family were excellent hosts and we thoroughly enjoyed the experience.

Todd & Carie St. Onge

 - 

August 2023

The time we spend with the whole family brought back memories of times I first meet with Olivia's family over 40 yrs ago. The food, the drink the conversion the walk around their home garden was an experience I won't forget anytime soon., We recommend doing the cooking class or wine tasting as a perfect way to finish your stay at Sorrento,

Mark and Olivia Baihn

 - 

August 2023

This was hands down one of our absolute favourite experiences and highlights of our entire trip to Sorrento. Mariateresa and her son Riccardo were absolutely amazing. When we arrived they greeted us with lots of food and nibbles (most of which came straight from their garden and the cheese was made fresh by the grandmother) and a glass of wine. It's located at their family villa in the hills of Sorrento and is absolutely stunning with a large garden which Riccardo later took us on a tour of after our cooking. We made 2 types of pastas with different techniques and a tiramisu. The cooking class was very interactive and my partner and I both learned lots about how to make pasta and the different processes. After we were finished cooking we sat down at a lovely big table with Mariateresa, Riccardo and both of the grandparents and enjoyed a lovely meal together of what we had made along with some more wine. At the end we also got to try some limoncello that was home made from their farm as well. As I said at the start this was by far one of the best experiences in Sorrento and I would highly recommend to anyone visiting! Thankyou again Mariateresa this was such a highlight for us and we appreciate you welcoming us in to your amazing home with your family.

This was an unforgettable experience that Brittany and I would highly recommend to our friends and family and anyone that wanted to experience an authentic Italian pasta making class in Sorrento. Mariateresa and her family were unbelievably warm and welcomed Brittany and I into their home for our pasta making class. We were greeted by her and her two sons. They were extremely polite and well mannered. An absolute credit to Mariateresa and her family. During our class we made Tiramisu and two types of pasta's Ravioli and Cavatelli-nerano style. Which I had never heard of before. To my surprise both pastas and tiramisu were quite easy and quick to make from scratch, much to the preparation and teaching of Mariateresa. After prepareration of the food the boys showed Brittany and I around their huge vegetable garden of which most of the vegetables were freshly grown and picked from for the food we had prepared. The boys had such extensive knowledge of all the vegetables and the timing for when the food is best. This was amazing to see for us as we hadn't seen a vegetable garden this big before. We were very impressed. After this we sat down to have dinner with their family. Their English was excellent and we were able to have conversations in English and we were made to feel very welcome at their dinner table. Post dinner we were treated to some home made lemonchello. This was a truly unforgettable experience that brittany and I will never forget and are so greatful for marateresa to have taken us into her home I can not recommend this class with Marateresa highly enough 10/10.

James and Brittany

 - 

July 2023
€179.00 
per guest
(€89.50 

per child)
€179.00 per guest
€89.50 per child
Where
You'll receive the exact address after the booking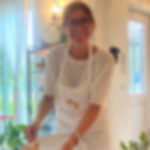 Mariateresa
Cesarina from 2018
Location: Piano di Sorrento    Languages: English and Italian
Scent of lemons, sweet and sour fragrances of fruits and flowers are the true source of wealth of this unmissable area of ​​the Campania region, the Sorrento peninsula. Here, in an oasis of peace and tranquillity, we meet Mariateresa, our Cesarina who would like to leave her guests with a visual, and even olfactory, memory of her land. In his house, surrounded by a garden with a swimming pool and a vegetable garden, we can live an absolutely unique gastronomic experience, because it is inspired by respect for quality, authenticity and originality. Simple and genuine ingredients: these are the essential strengths of Mariateresa's cuisine.
Experiences you may like
FAQ
Families and solo travellers welcome