Walk, cook & eat of Amalfi coast
5.0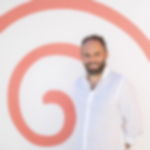 Spoken languages:  Italian and English
Food Tour: discover the best places where to taste the finest local food & wine
Your menu
Our journey begins with a stroll through the village, where we'll explore local farmers and food traditions while collecting ingredients for our cooking class. Back in the kitchen, we'll craft both traditional and innovative recipes using the finest regional produce, including Ark of Taste or Slow Food Presidia products and those sourced directly from local Slow Food Communities. Our menu will feature a variety of starters, vibrant salads, fresh pasta, pesto or other sauces, and desserts. We'll wrap up our culinary adventure by enjoying the four-course meal we've prepared, discovering how to pair it with three distinct wines and homemade liquors.
Reviews
Cesarine - Walk, cook & eat of Amalfi coast
What an incredible culinary hike experience with my collegues Giacomo and Francesco! We started strolling around the peaceful Praiano alleys, meeting the local people, learning about the way they have farmed their products for centuries and sourcing super-seasonal weeds and edible flowers. Talking about sustainability, biodiversity and preserving local Italian traditions is such a great way to visit Italy. And the food….! It's not only about foraging but also the combination with the other selected high quality ingredients: flour, cheeses, crafted beer, wine all produced and related to Campania region. This experience really connects you with the true life on the Amalfi Coast, don't miss it!

Francesco was excellent. He patiently took our group of 6 through how to make cappeletti, ravioli, and tiramisu from scratch. He was very friendly and fun to work with. The venue was an outdoor setting overlooking the Mediterranean on the Amalfi coast. Excellent experience that I would recommend to anyone.

This experience was a delight from start to finish! Francesco met us, and we walked together, getting to know each other and the plants/wildlife in season along the way. We joined another pair for the class and met Giacomo on the rooftop of a stunning hotel with a gorgeous Amalfi coast view. Giacomo gave a thorough explanation of the local ingredients and cooking processes and let us get hands on! We made ricotta-stuffed ravioli, cavatelli with arugula pesto, and tiramisu. All enjoyed with white wine and other treats (coffee welcome, cheese appetizer, fruit liquor digestive). We rolled out of there with smiles on our faces from an incredible experience with talented chefs, more than enough food, and knowledge/inspiration to learn/cook more! Grazie mille to Giacomo and Francesco!

Ben and Emery

 - 

August 2023

We had a very hands on authentic experience. We would recommend to any one who wants a true cultural experience with the most beautiful view.

Michelle & Donnie

 - 

August 2023

Thank you so much Giacomo & Francesco you both were amazing and I had an incredible day. Cannot wait to try the recipes at home. Highly recommend to everyone

Nancy Cicerone

 - 

July 2023
€300.00 
per guest
(€150.00 

per child)
€300.00 per guest
€150.00 per child
Where
You'll receive the exact address after the booking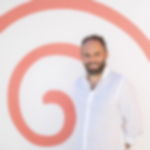 Giacomo & Francesco
Cesarina from 2023
Location: Praiano    Languages: Italian and English
A cuisine made of fresh ingredients, either just harvested or sourced from small local farms. Simple dishes inspired by the peasant and rural origins of the Amalfi Coast region.
Experiences you may like
FAQ
Families and solo travellers welcome