Cinque Terre: Gnocchi & Pesto Cooking Class in a Vineyard
5.0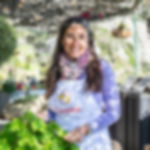 Spoken languages:  Italian and English
Cooking class: learn how to make homemade Gnocchi and Genovese Pesto, then take a seat to taste what you have cooked, and enjoy fresh fruit or a dessert made by your Cesarina
Your menu
Gnocchi & Pesto alla Genovese
Traditional desert or seasonal fresh fruit
Learn to prepare gnocchi and Pesto alla Genovese in a picturesque vineyard, where natural wine is produced, overlooking the sea in Riomaggiore, Cinque Terre. In this 3-hour cooking class, you will discover the art of creating fluffy homemade gnocchi and authentic Genovese pesto, prepared exclusively with mortar and pestle. My husband and I carefully select local and high-quality ingredients: fresh basil, pine nuts, Extra Virgin Olive Oil, Parmigiano Reggiano, and Pecorino Sardo. Immerse yourself in the serene atmosphere of our vineyard as you savor your creations paired with local wines, and enjoy fresh seasonal fruit or the traditional dessert we have prepared for you!
Reviews
Cesarine - Cinque Terre: Gnocchi & Pesto Cooking Class in a Vineyard
Our cooking class was amazing. Barbara and Stefano were so welcoming. A previous class had gotten canceled due to weather, and they joined our class, so we not only got to make our pesto and gnocchi, we learned how to make homemade pasta as well. Barbara was very helpful and made sure we were making our meals correctly. We had 2 different wines that were both delicious. The home made tiramisu was the best I have ever tasted. They live on the side of the mountain with vineyards all around and the views were spectacular. It was my husbands birthday and we all sang Happy Birthday to him. A truly memorable experience. A true authentic experience. I highly reccommend it.

Nicole Sanders

 - 

September 2023

Barbara was an amazing host. Great teacher in an incredible location. We can't wait to come back.

Incredible experience. Very sweet couple. Unforgettable view. I'm glad the blender is an option when I make pesto again! 😆

A wonderful evening in a truly beautiful location cooking outside amongst the vineyards Barbara was wonderful - we both learnt so much enjoyed the cooking and then ate the wonderful results - highly recommend for truly authentic experience

Tina needham

 - 

September 2023

Our group of 4 spent the evening cooking with Barbara and Stefano. This was truly the highlight of our 18 day trip to Italy. We hiked through the hills of Riomaggore to find Barbara and Stefano tucked away on the mountainside of a vineyard. They welcomed us into their outdoor kitchen where we learned so much about the area and helped prepare several family dishes with them. Using many ingredients that were harvested from their gardens, we enjoyed the best bruschetta we ever tasted, to two kinds of focaccia, tagliatelle ragu, roasted peppers and onions, salsiccia on crusty bread, pasta with ragu, meatballs, and a dessert of Barbara's grandmothers carrot cake, all were outstandingly delicious. We laughed and chatted the evening away. Very, very happy with this experience! Don't pass it up.
€189.00 
per guest
(€95.50 

per child)
€189.00 per guest
€95.50 per child
Where
You'll receive the exact address after the booking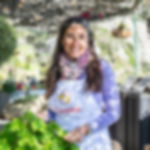 Barbara
Cesarina from 2022
Location: Riomaggiore    Languages: Italian and English
Hi there, I'm Barbara!
I was born in the Gulf of Poets, to a Sardinian mother and a Genoese father, and spent my childhood with my beloved grandparents. I like to think of myself as a citizen of the world, but I have a strong connection to my land and its traditions, as does my husband Stefano. Together, we want to share our passion for cooking and our roots with other enthusiasts and curious minds. Since I was a child, I developed a strong passion for cooking, thanks to my grandmother who taught me to experiment and taste new flavors. I have always been adventurous and have tried all the original recipes from different countries around the world, but Ligurian cuisine remains my favorite. We decided to open the doors of our house, located on the terraces of the Cinque Terre above Riomaggiore, to share our passion for cooking and local culture. For us, cooking is the best way to tell the story of our land and pass on the true Ligurian tradition to others. We are excited to share this culinary journey with guests from around the world!
Experiences you may like
FAQ
Families and solo travellers welcome