Fish is also eaten in Bologna
5.0
Dining experience: take a seat and enjoy an authentic Italian meal with a local Cesarina
Your menu
I propose a slightly different experience, deviating from the classic Bolognese recipes: today's menu features an appetizer and first course based on fish. My guests will become acquainted with bluefish, tasting a stuffed anchovy appetizer. It's a delicious dish, suitable for pescetarians. Alternatively, I offer cuttlefish tagliatelle, cooked with apples and chard.
For the first course, I present an Italian classic: spaghetti alle vongole, but I'll replace the spaghetti with handmade tagliolini. To conclude, I'll delight my guests with tiramisu. Instead of soaking the ladyfingers in coffee, they'll be dipped in lemon syrup, more fitting for a fish-based menu. If the season permits, the experience will be held outdoors, on my patio.
Reviews
Cesarine - Fish is also eaten in Bologna
Un moment privilégié avec une hôtesse attentionnée et passionnée. Assurément un coup de coeur à apprendre à préparer la Piadina, les pâtes à la Bolognese (à la ragu) et le Tiramisu. Le moment de dégustation dans son jardin privé avec des produits frais et préparer avec soin. Juste un beau wow !!! Et que dire de son Limoncello 🤩. Paola fait partie de ces gens d'exception avec qui il est agréable de discuter et partager. Merci Paola et à bientôt !!!

Annick et François

 - 

September 2023

Paola was a lovely teacher and has a beautiful home ! She is a great teacher and gave us some very good advice as well as some of her treasured recipes. A wonderful few hours, an absolute knock out lunch and an all round great experience thankyou !! Xx

Carole & Ian

 - 

September 2023

A wonderful experience! Paolo was the perfect host and teacher. This was real, hands-on learning in a fun and relaxed environment. Don't miss the opportunity to book a class if you find an opening.

What a wonderful experience! Paola was lovely. She took great care of us and we feel lucky to have had her open her home to us for a few hours. We're really glad we did this. Thank you!

We had a very good cooking-class. My daughter Carlijn and I learnt a lot and everything looked very well cared for. Paola had prepared everything to perfection. The quantities had been weighed before cooking. The table was beautifully set, the Italian "champagne" tasted delicious. There was extensive time and attention to practice, exchange recipes. Thank you Paola, we had a fantastic morning.
€95.00 
per guest
(€47.50 

per child)
€95.00 per guest
€47.50 per child
Where
You'll receive the exact address after the booking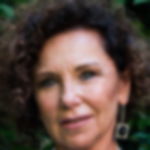 Paola
Cesarina from 2018
Location: Bologna    Languages: Italian, English, French
Want to enjoy the finest flavours of one of the world's most iconic cuisines, right at the city gates of Bologna? You can! Paola lives at Porta San Felice, near Bologna's original city walls. Enjoy a special lunch and dinner during the summer in the garden of this gourgeous house in the city center of Bologna.
In this tranquil location our Cesarina takes us on a journey through the flavours of Bologna's local traditions, from mortadella to ragù alla bolognese. "I love cooking, because it brings together family traditions and the joy of sharing food with other people".
Experiences you may like
FAQ
Families and solo travellers welcome