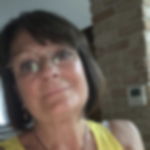 Spoken languages:  Italian, English, French
Cooking class followed by lunch or dinner with the recipes prepared during the class.
Your menu
Tartrà Piemontese (savory pudding typical of Piedmontese cuisine)
Agnolotti (meat filling for ravioli) with butter and sage
Torino cup (tipical dessert)
In this experience, which will be held in my kitchen, the main rule is: get your hands in the dough. Together we will make Piedmontese agnolotti, following a recipe that is 100 years old and has been handed down for four generations.
Step by step, I will tell you the secrets and tricks to make this pasta, which has become typical of Italian cuisine, at its best. There will certainly be no shortage of wines that will be paired appropriately with the chosen dishes.
Reviews
There are no reviews yet.
€129.00 per guest
€49.50 per child
Where
You'll receive the exact address after the booking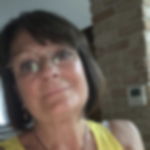 Iva
Cesarina from 2022
Location: Moncalieri    Languages: Italian, English, French
"I love fresh pasta, filled or not, rigorously made by hand. For some time I have been in possession of the recipe for the agnolotti that Camillo Benso, Count of Cavour ate at the" Ristorante del Cambio "in Turin. I love traditional foods but also different menus with contrasts in harmony with each other to give the customer the opportunity to come back with the curiosity to taste new flavors ".
Experiences you may like
FAQ
Families and solo travellers welcome