Romagna typical at table. A special menu.
5.0
Dining experience: take a seat and enjoy an authentic Italian meal with a local Cesarina
Your menu
You will be welcomed into the farmhouse with garden, inside one of the oldest plant nurseries si Pistoia.
The menu will celebrate the richness of traditional Romagna country dishes while having some Tuscan contaminations present in some ingredients but especially in the wines. If the weather permits you can also eat in the garden. You will enjoy piadine, stuffed cassoni, and freshly made fried pizzas with a selection of Tuscan cold cuts, pecorino cheese, and fresh cheese. You'll continue with garganelli, a homemade egg pasta shaped like penne, topped with peas, prosciutto, and shallots. Then arista pig meat with milk and sage accompanied by pan-fried tomatoes au gratin. To finish, zuppa inglese, a dessert of two-tone cream, ladyfingers and red liqueur.
Reviews
Cesarine - Romagna typical at table. A special menu.
Luisa was a kind, friendly and patient teacher. We enjoyed the experience immensely and recommend Luisa's kitchen experience.

Bob T. And family

 - 

September 2023

Voto 10/10!!! Quest'estate ho passato qualche giorno nella bellissima Toscana e tra le cose che avevo organizzato non potevo di certo farmi mancare una bellissima esperienza con una delle Cesarine. Luisa è stata carinissima dal primo momento che ci siamo conosciute, super disponibile e aperta a raccontarmi tutti i segreti della cucina e della Toscana:) Le ricette cucinate ovviamente erano divine e cucinare con lei è divertentissimo!! Consiglio a tutti un'esperienza così e sopratutto con una cesarina come Luisa!!!

oh my my! what a lovely way to start our stay in pistoia. louisa was gracious and inviting … a delightful host and fabulous cook. we ate and laughed and learned how to make capellini! i found a kindrid spirit in pistoia. we hope that we can get back to share a meal with louisa during our time in pistoia. i only hope that i can reproduce her recipes!

columbus (santa columba)

 - 

September 2023

We had a very good time at Luisas place. She told and teached us very much about the Italien kitchen and her menue was very delicious! Thank you so much for this very special experience! We definitely recommend a dinner at her Cesarine! 😊

Luisa is such a great host. She showed us how to make the traditional pasta with semolina flour, gave us background historical information which was super interesting. She set up the table for us to then eat at, set up like a traditional tuscan italian dinner table which was wonderful. We had a great time with her, talked about different cultures and experiences, and she also gave us a rice and lemon cake which was delicious and was the perfect way to celebrate my birthday with my family. We very highly recommend this experience to everyone!
€95.00 
per guest
(€47.50 

per child)
€95.00 per guest
€47.50 per child
Where
You'll receive the exact address after the booking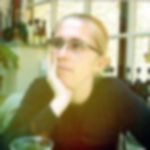 Luisa
Cesarina from 2022
Location: Pistoia    Languages: Italian and English
"I was born in Romagna, but now after more than 35 years in Pistoia my home is Tuscany. In the green, but a few kilometers from the station and the Piazza del Duomo. I have a creative and curious soul and in the kitchen, through the dishes of the Romagna and Tuscan tradition, I express at best my spirit of welcome. I love to make homemade pasta, bake bread, cook the classic desserts of the tradition."
Experiences you may like
FAQ
Families and solo travellers welcome