Pasta Lovers Cooking class followed by lunch or dinner with the recipes prepared during the class.
Your menu
Strozzapreti with sausage and tomato
Ingannaprit with butter, italian ham and shallot
Traditional ravioli with butter and sage
In the Italian tradizone there are many formats of homemade pasta either just flour and water or egg pasta. The strozzapreti are an example of water and flour dough. The ingannaprit are made of egg pasta but are fake cappelletti, while the orecchioni are a half-moon shaped stuffed egg pasta format. I will tell you about the many variations both in families in the same region and in different regions of Italy.
We will prepare together the 3 formats and their seasonings also related to the Tosco-Romagnola tradizone.
Reviews
There are no reviews yet.
€145.00 per guest
€72.50 per child
Where
You'll receive the exact address after the booking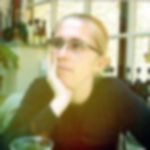 Luisa
Cesarina from 2022
Location: Pistoia    Languages: Italian and English
"I was born in Romagna, but now after more than 35 years in Pistoia my home is Tuscany. In the green, but a few kilometers from the station and the Piazza del Duomo. I have a creative and curious soul and in the kitchen, through the dishes of the Romagna and Tuscan tradition, I express at best my spirit of welcome. I love to make homemade pasta, bake bread, cook the classic desserts of the tradition."
Experiences you may like
FAQ
Families and solo travellers welcome