Your menu
You can enjoy an entire Holiday menu linked to the Tuscan-Romagna peasant tradition. From an appetizer with piadina, cheese and ham, to garganelli, egg pasta made on the combs of weaving looms, topped with ham, peas and shallots. This will be followed by a milk and sage pork steak with a side of peperonata or boiled potatoes seasoned with garlic and parsley. It will end with zuppa inglese, a dessert with the scents and colors of the past.
Reviews
There are no reviews yet.
€95.00 per guest
€47.50 per child
Where
You'll receive the exact address after the booking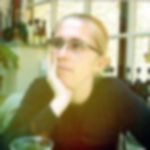 Luisa
Cesarina from 2022
Location: Pistoia    Languages: Italian and English
"I was born in Romagna, but now after more than 35 years in Pistoia my home is Tuscany. In the green, but a few kilometers from the station and the Piazza del Duomo. I have a creative and curious soul and in the kitchen, through the dishes of the Romagna and Tuscan tradition, I express at best my spirit of welcome. I love to make homemade pasta, bake bread, cook the classic desserts of the tradition."
Experiences you may like
FAQ
Families and solo travellers welcome