Dining experience: take a seat and enjoy an authentic Italian meal with a local Cesarina
Your menu
A menu made of winking, sophisticated, precisely luxurious recipes. Games of flavors and textures accompany the most demanding palates. Among the recipes on offer, you can try Crostoni with guacamole and egg-poche, Fried Paccheri within baccalà on pumpkin cream, Cappelletti with cheese served on black garlic glaze, Agnolotti di carbonara "on the contrary" with crispy artichoke, Stracotto beef with celeriac puree and sun-dried cherry tomatoes, Baccalà cooked at low temperature with sweet-and-sour red onion and smoked potato quenelles. So many other dishes capable of surprising and delighting. If what you desire is a wonder and mouth watering menu then "Il Lussurioso" is for you!
Reviews
There are no reviews yet.
€95.00 per guest
€47.50 per child
Where
You'll receive the exact address after the booking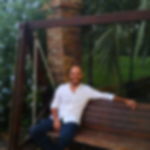 Giovanni
Cesarina from 2022
Location: Rome    Languages: Italian, English, French
"Hello everyone, I'm Giovanni, a young aerospace engineer born and raised in Vico Equense, on the Sorrento peninsula. In addition to my innate love for science and space, I have always cultivated a great passion for good food. In love with my land, I love using genuine and seasonal products proposing my family's typical recipes, alternating them with more innovative dishes.My greatest satisfaction is catching friends and relatives red-handed cleaning up dishes with a shoe!From bread to pasta to preserves, here we make everything at home. In fact, since I was a child in the family we all met together to collect the products from the garden and prepare jams, pickles and tomato preserves. As a good Neapolitan I love sharing and if in the past we cooked for the family, now you often share the produce with your neighbors."
Experiences you may like
FAQ
Families and solo travellers welcome