Cooking Course on the Gulf of Naples
5.0
Cooking class: learn how to cook Italian recipes and taste the dishes prepared during the class
Your menu
Grilled bread and mozzarella
Ravioli of Capri with tomato and basil
Tiramisu with limoncello
Travel through the flavors of Neapolitan culture, while gazing at the marvelous Gulf of Naples. Our typical dishes tell stories and family traditions that intertwine with the local culture. In the kitchen, we will prepare together three unforgettable courses from our menu. Let's start our journey with an appetizer from the popular culture of recycling, mozzarella in carrozza, and then cross the sea in search of the flavors of Capri, with ravioli capresi with tomato and basil.
We will end on a high note, imagining ourselves entering a lemon garden of the coast, while preparing the world-famous Italian dessert: limoncello tiramisu. A culinary experience not to be missed!
Reviews
Cesarine - Cooking Course on the Gulf of Naples
My wife and I, along with two friends from England attended a class with Emanuela during our time in Napoli. She was a pleasure to deal with right from the start, modifying the time of the class to take advantage of the sunset views from her terrace and helping to organise a driver that made getting there and back a breeze. Emanuela is as charming as her lovely home. She took the time to explain some of the local sites and culture to us before setting down to the class. The instruction and preparation was unhurried and fun for all of us. The table service for the meal was also warm and attentive, making it one of our more memorable meals in Napoli (not an easy thing). Emanuela has a true passion for cooking and hospitality. If you are in Naples and looking for a fun and engaging time, you have found it. Les Marshall

Les Marshall

 - 

September 2023

We had a lovely time learning to make pizza and tiramisu with Emanuela. She was very welcoming and taught us so much in our short time together. We loved the food and spectacular views her kitchen offered. We would absolutely recommend to others and hope to return someday!

Kendra Schumacher

 - 

June 2023

L'esperienza TOP! Emanuela è stata gentilissima, simpaticissima, molto amichevole, ci ha accolto con gran cuore! La casa sua a la vista con terrazza… senza parole! Stupefacente! Stra consigliato!!!

Emanuela was an amazing host and we are so thankful to her for sharing her recipes and home with us!!

It was truly a special and remarkable evening. We met Emanuela and Roberta in Naples. They showed us the authentic market and picked up some goodies for us to cook at her apartment. Once there, we made homemade pasta, bruschetta and strawberry tiramisu which was outstanding. We only had one night in Naples and it was a perfect blend of sight seeing and immersing ourselves in Italian culture! Thank you Emanuela for your hospitality and warmth.
€129.00 
per guest
(€64.50 

per child)
€129.00 per guest
€64.50 per child
Where
You'll receive the exact address after the booking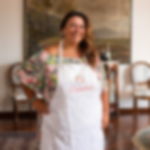 Emanuela
Cesarina from 2018
Location: Naples    Languages: Italian and English
Nestled in the gulf, Naples wakes up to views of its splendid sea every day. The same sea which the large, green balcony of our Cesarina's house overlooks, and which offers a breathtaking panorama.

The house where Emanuela is hosting us is spacious, furnished with traditional, refined in taste and flooded with light. Emanuela's passion for the culinary arts goes back to when she was still a small child, peeking into "mama's" kitchen. Our Cesarina is a clever mosaic: her intuition for the accompaniments and perfect combinations has made her an expert ​​in the art of preparing good food. Flavors and fragrances are skillfully put together to tell the history and traditions of her region.
Experiences you may like
FAQ
Families and solo travellers welcome