Pasta and Tiramisù Cooking class in the hills near La Spezia
5.0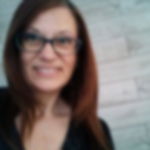 Spoken languages:  Italian and English
Small Group hands-on cooking class with 2 pasta recipes and tiramisù followed by an Italian aperitivo and lunch or dinner with the dishes prepared during the class
Your menu
Maltagliati semola flour (homemade pasta)
Ravioli with ricotta and spinach (homemade pasta)
Tiramisù ( homemade)
The cooking class includes stuffed egg pasta, semolina pasta and tiramisu: ravioli stuffed with ricotta cheese and spinach stir fried with butter and sage, Maltagliati (irregularly cut fresh pasta) with ragù.The tasting of these two fresh homemade pasta will be served with Vermentino, a regional Ligurian wine.Such an experience will be completed with Tiramisù.A wide terrace will be the perfect location to taste the results of your class!There are beautiful places you can reach to make your stay a great experience, such as Cinque Terre (Five Lands) with just a 30' train ride, Portovenere (my hometown) or Lerici.Nice places for those who love the seaside and those who want to start appreciating inlets and peculiar landscapes filled with the scent of sea, seafood dishes and Ligurian focaccia!
Reviews
Cesarine - Pasta and Tiramisù Cooking class in the hills near La Spezia
It was a great experience learning how to cook 2 fresh pasta's and tiramisu under Simona's professional guidance. Simona and her husband Roberto are very nice people. I also met one of their daughters and granddaughter. The family let me also exoerience the Italian hospitality and really made me feel at home at their house. Both Simona and Roberto speak English very well, however on my request they helped me practicing my Italian speaking while cooking and during diner. I had a wonderful evening! Thanks a lot Simona and Roberto! X

My husband and I had the pleasure of learning how to make 2 different types of pasta and tiramisu. Simona and Roberto are excellent hosts and very much enjoy sharing their cooking talents and home with their guests. It was a wonderful experience for us to sit down to an Italian meal that we prepared and share life experiences and stories. The experience of learning how to make our own pasta is something we won't forget and we are looking forward to making it back in the US for our family and friends. We highly recommend taking Simona's cooking class!

I would thoroughly recommend booking a cooking lesson with Simona. Simona is an excellent cook and teacher. Her and her husband were amazing hosts, very welcoming! They even picked me up and dropped me to the station to make my journey easier. I couldn't have asked for a better experience!

Simona and Roberto were so warm-hearted und welcoming, the absolute perfect hosts. Roberto even picked us up in La Spezia. Simona is a great chef. We learned a lot about the Ligurian cuisine and made the most delicious pasta and had an amazing pie, fish and tiramisu. Thank you so much for giving us an insight into the Italian cuisine and hospitality. We would totally recommend any culinary experience with Simona and would've given 6 stars if possible;)
€129.00 per guest
€64.50 per child
Where
You'll receive the exact address after the booking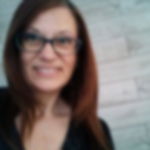 Simona
Cesarina from 2018
Location: Santo Stefano di Magra    Languages: Italian and English
We are a few miles from Portovenere, in a small medieval village, where Simona gives us a taste the delights of her region, such as focaccia, basil and Vermentino. Our Cesarina loves to cook for family and friends. She loves eating, because it makes her relive the excitement of a visited place, the company of a person, sharing a beautiful moment not to be forgotten. The motto you'll find in her kitchen is "the most delicious lunch is the one shared with you!"
Experiences you may like
FAQ
Families and solo travellers welcome