Cooking class with three recipes
5.0
Cooking class: learn how to cook Italian recipes and taste the dishes prepared during the class
Your menu
Fresh garden vegetables fried in rice batter
Ravioli with smoked trout, served with parsley pesto and char caviar
Traditional Lake Como cake: la Miascia, with bread, cornmeal and fruit
Experience a cuisine based on traditional recipes, reimagined with a modern twist and fresh ingredients. We'll gather vegetables from the small garden and fry them in extra virgin olive oil using a rice batter. We'll make ravioli with eggs from our hens and prepare a filling with artisan-smoked lake fish, served with parsley sauce as per tradition, and garnished with char caviar. To finish, we'll prepare the typical Lake Como cake featuring bread, cornmeal, apples, pears, and grapes.
Reviews
Cesarine - Cooking class with three recipes
Debora was a fantastic host in her beautiful house overlong Lake Como. A very relaxing garden and kitchen setting. Very informative about local cuisine and bringing these dishes to the table. Speaks good English, friendly and entertaining. If you are driving here and not familiar with Italian roads, I would suggest she meets you at Frederico's restaurant nearby and helps you park up. Short walk to her house from her.

Our dinner with Debora and her daughter was one of the highlights of our trip to Italy. The experience gave us a welcome break from the predictable tourist menus, but best of all, it provided a window to the life of a beautiful local family. The food was absolutely delicious and prepared with great care. Nestled in a mountain-side in the small town of cernobbio, Debora's home has an inspiring view of the bay of como. The fare was almost exclusively local, with some of the produce grown in the gardens of this bucolic setting. Debora provided detailed descriptions of dish backgrounds, mixing history, local lore and simple how-to instructions. Given her extensive knowledge of nutrition, Debora easily accommodated our dietary restrictions. Best of all, her lovely daughter carols serenaded us with her harp. Magic!

I recently had the pleasure of attending what was undoubtedly the best cooking class I have ever taken. Led by a skilled and passionate chef, this class was a truly unforgettable experience that left me with a newfound appreciation for Italian cuisine. From the moment I walked into the class, I could tell that this was going to be a special class. The space was impeccably clean and organized, and the chef had clearly put a lot of thought and care into preparing the ingredients and equipment for our session. As we settled in and got to know one another, it became clear that our group was in for a treat. The chef began by giving us an overview of the ingredients we would be using and the techniques we would be learning. She was patient, engaging, and clearly very knowledgeable. As we cooked, the chef guided us through each step with precision and care. By the end of the class, we had all learned so much about the art of Italian cooking, and we felt proud of the delicious meal we had created together. But the experience didn't end there. After we finished cooking, we all sat down together to enjoy our meal, and then dessert and finished with coffee. It was a warm and amazing atmosphere, and we all felt a sense of camaraderie and connection that I know I will never forget. In short, this cooking class was an absolute joy from start to finish. The chef was a true master of her craft, and her passion and expertise shone through in every aspect of the class. If you are looking for an unforgettable culinary experience in Italy, I cannot recommend this class highly enough. It was truly the best cooking class I have ever taken.

Debora is amazing. She made the class so fun and interactive while guiding us through the best meal we've ever cooked. We can't wait to cook the meals we learned for our family and friends!

The was one the best highlights of our trip and would definitely do this again! We loved Debora and her daughter!

Jeremy Jaggernauth

 - 

April 2023
€129.00 per guest
€64.50 per child
Where
You'll receive the exact address after the booking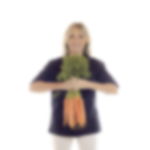 Debora
Cesarina from 2022
Location: Cernobbio    Languages: Italian and English
"I love healthy and balanced cuisine. I reinterpret traditional dishes with a modern presentation. I use organic local products, I prepare gluten-free, lactose-free, nickel-free, vegan dishes on request. The pasta is always fresh and homemade and I cook gladly lake fish and game".
Experiences you may like
FAQ
Families and solo travellers welcome