Dining experience: take a seat and enjoy an authentic Italian meal with a local Cesarina
Your menu
You will be guests in my kitchen where I will have the pleasure of offering a five-course menu consisting of: Appetizer (Prosciutto crudo, Soppressata, Capicollo, dry sausage, Pancetta, Bocconcini di Bufala Campana and Bruschette with tomatoes); Taste of two first courses: Pennette all'Ogliarese (with squash blossoms, bacon and zucchini) and Paiocca di Pellezzano (with squash, crumbled sausage and smoked scamorza cheese); Main course: Broccoli and sausages; Dessert: Zeppole di San Giuseppe
Reviews
There are no reviews yet.
€95.00 per guest
€47.50 per child
Where
You'll receive the exact address after the booking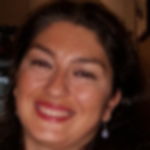 Floriana
Cesarina from 2022
Location: Salerno    Languages: Italian and English
"I love cooking and sharing typical dishes of the Italian tradition with the people who are close to me, especially those from my region, Campania. At my home you will be enveloped in the warmth of my cuisine, full of flavors and traditions that I will let you know both through anecdotes and stories and through the palate. You will be welcome!".
Experiences you may like
FAQ
Families and solo travellers welcome