4-course Italian menu with cooking demo
Your menu
Potato, pumpkin and cheese pie with aromatic herbs
Pasta and potatoes in the ancient Naples
Genoese meat ragù
Traditional Pastry
This menu offers you traditional Neapolitan dishes with the opportunity to watch the preparation of some of them. The products, cooking and legends that accompany each dish will be explained. You will be able to taste the famous pasta and potatoes with provola-cheese, genoese meat that cooks at least 3/4 hours, the historic salsiccia e friarielli, eggplant parmigiana, and the whole endless sea of delicacies that Neapolitan cuisine gives us! If the palate is not enough for you and you also want to satisfy your curiosity peeking through the stove this is your menu!
Reviews
There are no reviews yet.
€85.00 per guest
€42.50 per child
Where
You'll receive the exact address after the booking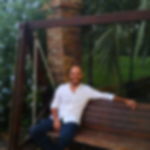 Giovanni
Cesarina from 2022
Location: Rome    Languages: Italian, English, French
"Hello everyone, I'm Giovanni, a young aerospace engineer born and raised in Vico Equense, on the Sorrento peninsula. In addition to my innate love for science and space, I have always cultivated a great passion for good food. In love with my land, I love using genuine and seasonal products proposing my family's typical recipes, alternating them with more innovative dishes.My greatest satisfaction is catching friends and relatives red-handed cleaning up dishes with a shoe!From bread to pasta to preserves, here we make everything at home. In fact, since I was a child in the family we all met together to collect the products from the garden and prepare jams, pickles and tomato preserves. As a good Neapolitan I love sharing and if in the past we cooked for the family, now you often share the produce with your neighbors."
Experiences you may like
FAQ
Families and solo travellers welcome