Dining experience: take a seat and enjoy an authentic Italian meal with a local Cesarina
Your menu
The intention is for a few hours to be spent in a totally unusual way!
It will not be a simple romantic dinner. We will start in front of one of Rome's historic pastry shops with a special tasting. On the way home we will pass through one of the most beautiful spots in Rome:the Aventine Hill. We will see some of the sights that fill a very small street:via di Santa Sabina and fill the heart with romance. My kitchen will be set up as a tiny and romantic restaurant. It will be my care to prepare for you not only a vegetarian Roman menu,but also an atmosphere that will make you forget for a few hours everything;except your love! Aperitif:Eggplant boats First course:Handmade fettuccine alla contadina Second course:Stuffed zucchini Side dish:Grilled vegetables Dessert:Tiramisu
Reviews
Cesarine - Romantic dinner in Rome
Our experience with Marco was excellent! Immediately, he made us feel very welcome and we thoroughly enjoyed every moment of our cooking experience! He was patient, funny and answered all of our questions. We learnt a lot and had plenty of fun. It will be an experience we will treasure and remember for years to come. Thank you Marco!

Cherie & Daniel

 - 

July 2023

Before we ever arrived our cooking class with Marco was a delight. We had Marco's contact information and reached out to him before we arrived. His kindness and our time together in his kitchen was some of our best spent time in Rome. The cooking was fun and the food spectacular!! The best pasta carbonara we've ever had!! I highly recommend spending time in Marco's kitchen. If you're lucky, his Mom will be there. Such an enjoyable evening!

Dennis & Rhonda

 - 

June 2023

I had a very nice and cozy evening with Marco. Marco was a fine host and a pleasant person. When I can only give three stars it is because I expected more based on the description.

Morten Jacobsen

 - 

January 2023

We had a very special evening with Marco. He was the best host we could have been hoping for. It was a funny, delicious and authentic evening. Would highly recommend it to everyone else.
€95.00 
per guest
(€47.50 

per child)
€95.00 per guest
€47.50 per child
Where
You'll receive the exact address after the booking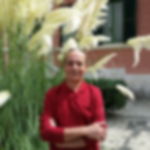 Marco
Cesarina from 2020
Location: Rome    Languages: English and Italian
The home of our Cesarino Marco is located in the beating heart of the capital, a few steps from the wonderful Trastevere district. "I have always loved cooking, and when I was little I used to do it next to my grandmother and my mother. Today I have transformed my passion into a job, which allows me to meet people from all over the world to whom we can pass on our gastronomic tradition."
Experiences you may like
FAQ
Families and solo travellers welcome