Shared cooking class in Venice: menu 2 pasta and tiramisu
4.7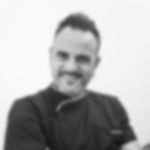 Spoken languages:  Italian and English
Small Group hands-on cooking class with 2 pasta recipes and tiramisù followed by an Italian aperitivo and lunch or dinner with the dishes prepared during the class
Shared Experience
In a shared experience, other guests may be added, up to the maximum number of people that the host can accommodate. Therefore you may have the opportunity to share your passion for good food and cooking with other people from all over the world!
Your menu
Tagliatelle pasta shape, olive oil garlic and chili traditional sauce, seasoned with 24 months old parmesan cheese cream
Autumn ravioli, scamorza cheese filling, leeks and broccoli sauce
Tiramisu with coffee and cocoa
Join me for an unforgettable culinary experience in Venice.
You will learn the art of our homemade Italian-style pasta—from the dough to two different pasta shapes— and tiramisu with a professional chef. Following our italian philosophy of using fresh and seasonal ingredients, during your meal you will savor the tastiest vegetable based sauces. You have the chance to discover all the secrets about the most famous dishes in the world, plus some personal tips given by a professional. Our sunny top floor living room in an historical building is ready to host you! You will look forward to take home your new culinary skills and impress your future guests! We believe that sharing our traditional culture is the best way to let Venice island survive in the future
Reviews
We were looking forward to this class. The place with a little difficult to get to but we made it there. We liked Chef, good teacher and dishes were tasty. We- my boyfriend and the other guests were a little disappointed- we didn't get to cook pasta- Chef cooked pasta and sauce. We did make 2 pastas and tiramisu. Stated included - Water, local wines and Espresso, Italian Aperitivo: prosecco and nibbles*. We had nibbles, 1 bottle bottle of water and 1 bottle of Prosecco for 4 ppls. Extra bottles of Prosecco were $30 euros. So we bought 2 bec we were on vacation. There wasn't any wine or espresso. Either Chef didn't know what was included or it was false advertising. This class was pretty expensive already and didn't meet my expectations. Chef said he would email us the recipes, he didn't ask for emails and I assumed we would get it through the Cesarine. Still waiting.

Celeste - August 2023

Excellent experience

Gail Cerreta - August 2023

Such an amazing experience would highly recommend

Molly  - July 2023

We had a wonderful cooking class with Nicolo. The teaching was done in a fun and learning manner and environment. Nicolo was personable and entertaining. It was a diverse group of students from around the world of different ages and countries who connected and interacted. Learning and practicing the recipes was perfect, and eating the meal was divine. One last request - waiting for the recipes from Nicolo - that would make everything perfecto!

PR - June 2023

Charming and informative

Frank Hildrebrand  - June 2023
€149.00 
per guest
(€74.50 

per child)
€149.00 per guest
€74.50 per child
Where
You'll receive the exact address after the booking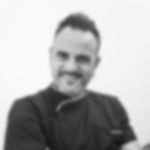 Nicolò & Family
Cesarina from 2021
Location: Venice    Languages: Italian and English
Hi, I'm Nicolò! My family and I are a whole chef family with passion and deep knowledge of Venetian cuisine! I became a chef out of passion. Initially, I opened an Italian restaurant in the Philippines then it was time to relive my mother's house and the joy of being together around the table. Ever since I was a child, my mother transmitted respect for good food and care in preparing it, but also the ethics of hospitality that distinguishes Venetian people. Hosting experiences in my house, in a building of the '500, you'll be welcomed by my sisters Maria and Cinthia, my young and talented cousins Anthe, Andrea, Lorenzo or myself.

Join us on this journey to discover the essence of the Venetian food culture! See you soon! Nicolò & family
Experiences you may like
FAQ
Families and solo travellers welcome
What are the best cooking classes in Venice?
What are the best home restaurants in Venice?
What are the best market tours in Venice?