Monica's Lucca Cooking Class: Fresh Pasta & Fried Delights
5.0
Cooking lesson: learn how to cook Italian recipes with a local Cesarina
Your menu
Welcome to my cooking class in Lucca! I'm Monica, a passionate cook who has always enjoyed preparing delicious meals, even for large groups of people.
To start, we'll have an appetizer of fried pizza dough and sage, paired with Prosecco. Then, we'll move on to fried squash blossoms, vegetables like zucchini, eggplant, tomatoes, and onions, and fried polenta with a seasonal sauce. After that, we'll prepare homemade bigoli pasta with 00 wheat, topped with our own homemade sauce. For dessert, we'll enjoy "fried Buccellato" a typical local dessert, or Tiramisu upon request. We'll pair the dishes with Prosecco or red wine of your choice. We will enjoy the dishes prepared in the garden, if the season allows it. Come join me for a memorable culinary experience!
Reviews
Cesarine - Monica's Lucca Cooking Class: Fresh Pasta & Fried Delights
This was better than anything we could have ever asked for or expected. Monika quickly transformed from our cooking teacher to our Nonna and we felt like a genuine member of her family. We ended up being with her for about 6 hours and we loved EVERY second of it. This class really allowed for us to get involved in every step of the process and she made sure that our technique was flawless before moving on to the next step. We made: two different types of pasta, tiramisu, pesto, red sauce, and fried squash blossoms, zucchini, tomatoes, and sage. Of course it wouldn't be an italian dinner without a cheese and meat board in between the meal too. Everything was amazing. RUN DO NOT WALK to this experience. Easily accessible by taxi if you are staying in the city of Lucca without a car.

Monica's cookery class was absolutely amazing. She was so patient and kind, talking through every aspect of the dishes we were preparing. She treated us like family members when we then all at dinner. It was fabulous and I cannot recommend Monica highly enough.

Excellent experience. Monica was wonderful....very friendly, welcoming and knowledgeable. We learnt a lot about Italian cuisine and general way of life.

From the first contact with Monica I felt that we were friends. We were a group of 6 and we spent a delightful day with Monica, Paulo and Frederico learning about Italian food in general and about different types of pasta and the sauces that go with them. Monica's warmth, enthusiasm, knowledge and love of cooking allowed us to enjoy one of our best days in Lucca. Thank you Monica. Jenny

We booked a class cooking and what we expected and what we got, was sooo much more. Monica is an exceptional friendly italian Mamma and her way to teach us how to cook like in Italy, was one the nicest experiences. Monica treated us like family members from the very first beginning. She gave us so much details about the real italian cooking - WOW!! You can really feel, that she loves to cook!! If you wanna say, that you have been really in Italy, you have to book an appointment with Monica. Monica, if you reading this, thank you and your husband very much for everything! Grazie mille! Stacy and Martin

Stacy and Martin

 - 

September 2022
€129.00 per guest
€64.50 per child
Where
You'll receive the exact address after the booking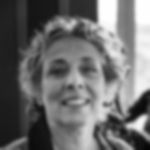 Monica
Cesarina from 2018
Location: Lucca    Languages: Italian, English, French
"I have always cooked, even for many people. In summer I like to make tomato sauce, jams, oil and flavored salt. For my recipes I use products at km 0 and bio."
Experiences you may like
FAQ
Families and solo travellers welcome