Le quattro paste romane
Un corso di cucina speciale
Il tuo menu
Il corso si tiene in una villa immersa nel verde con ulivi secolari a pochi km da San Pietro. Durante il corso prepareremo insieme i tonnarelli con la "chitarra" nelle quattro versioni romane: cacio e pepe, carbonara, gricia e amatriciana.
Prenota l'esperienza
Riceverai l'indirizzo esatto dopo aver prenotato.
Recensioni di Cristina
Cesarine - Le quattro paste romane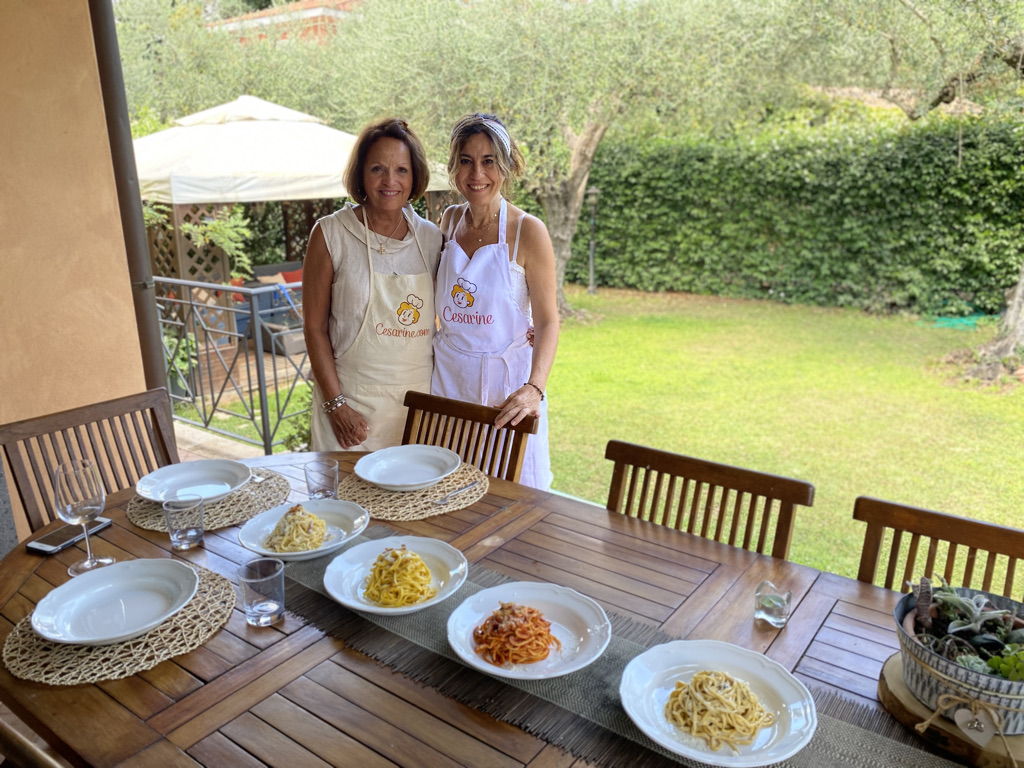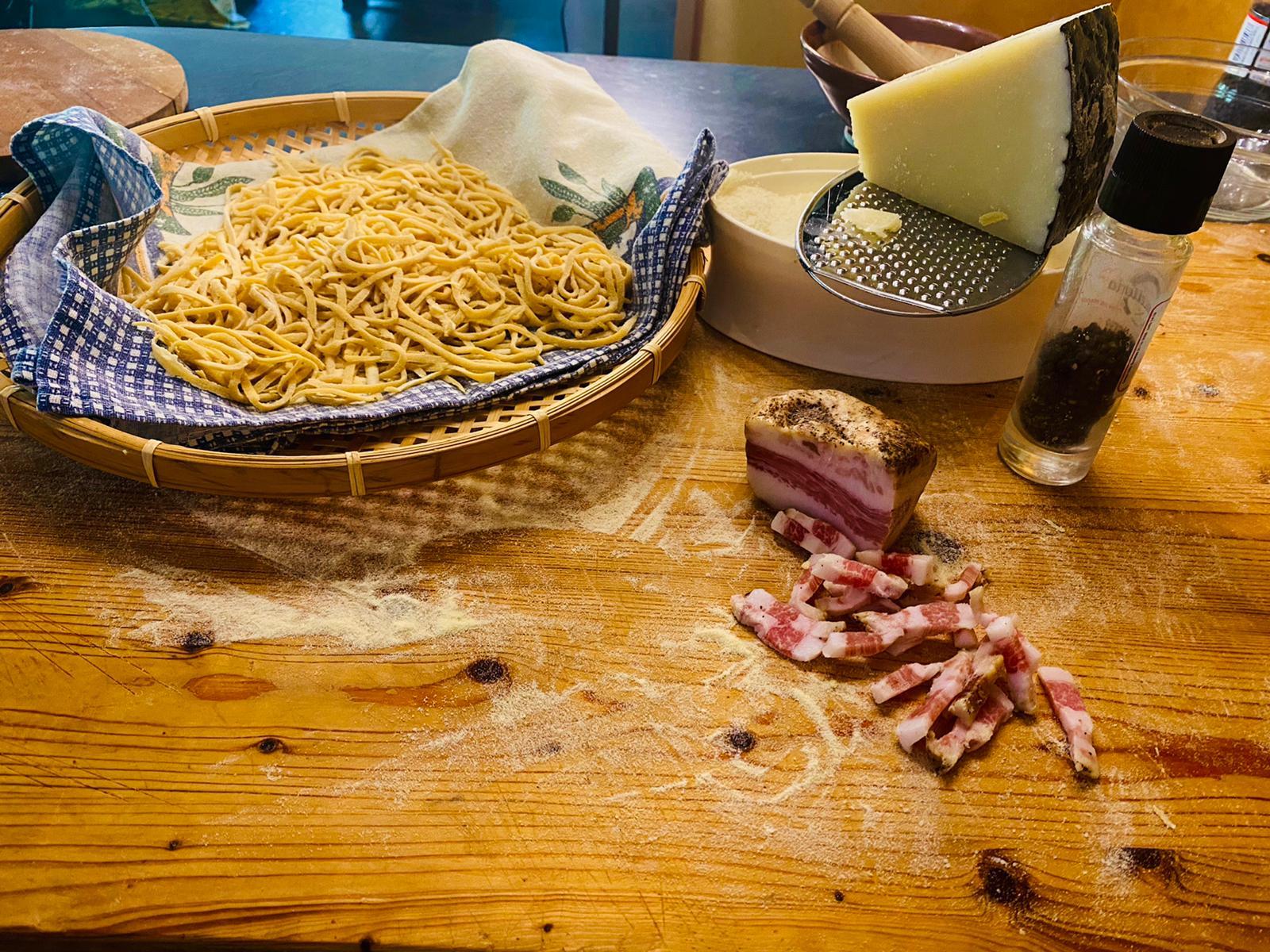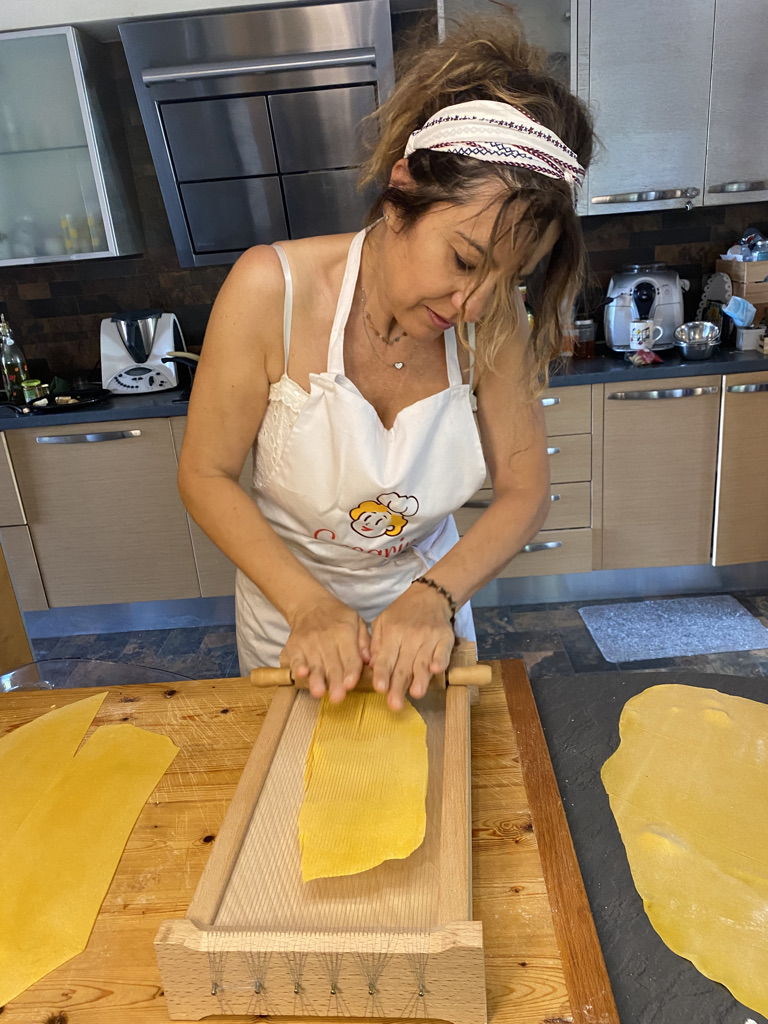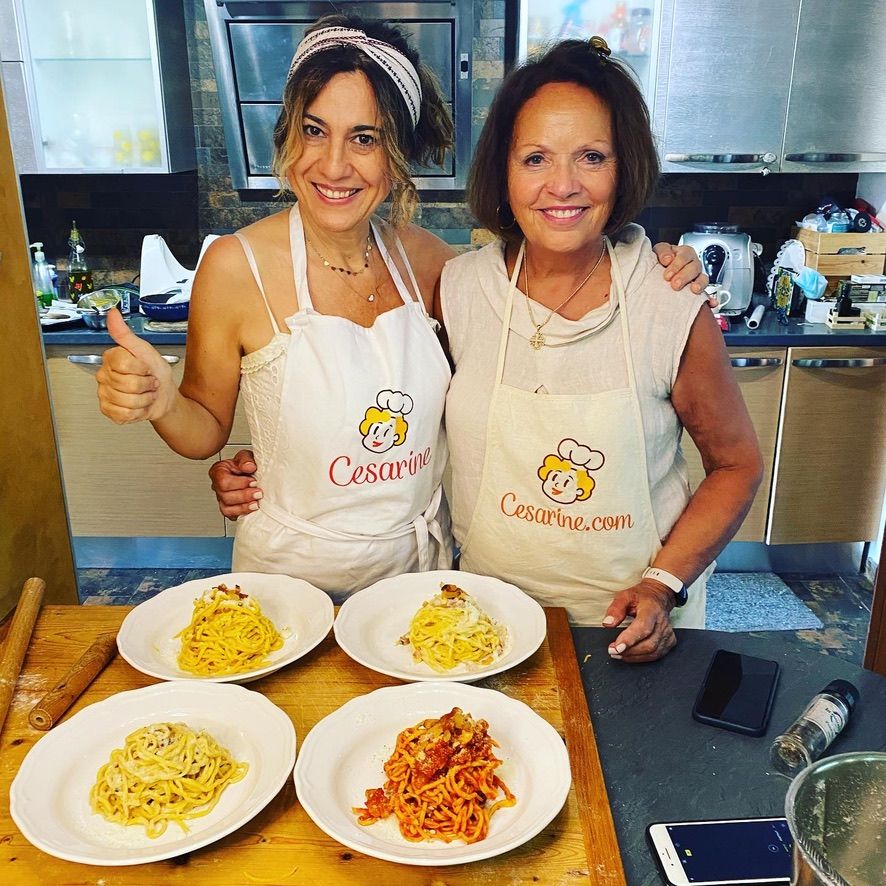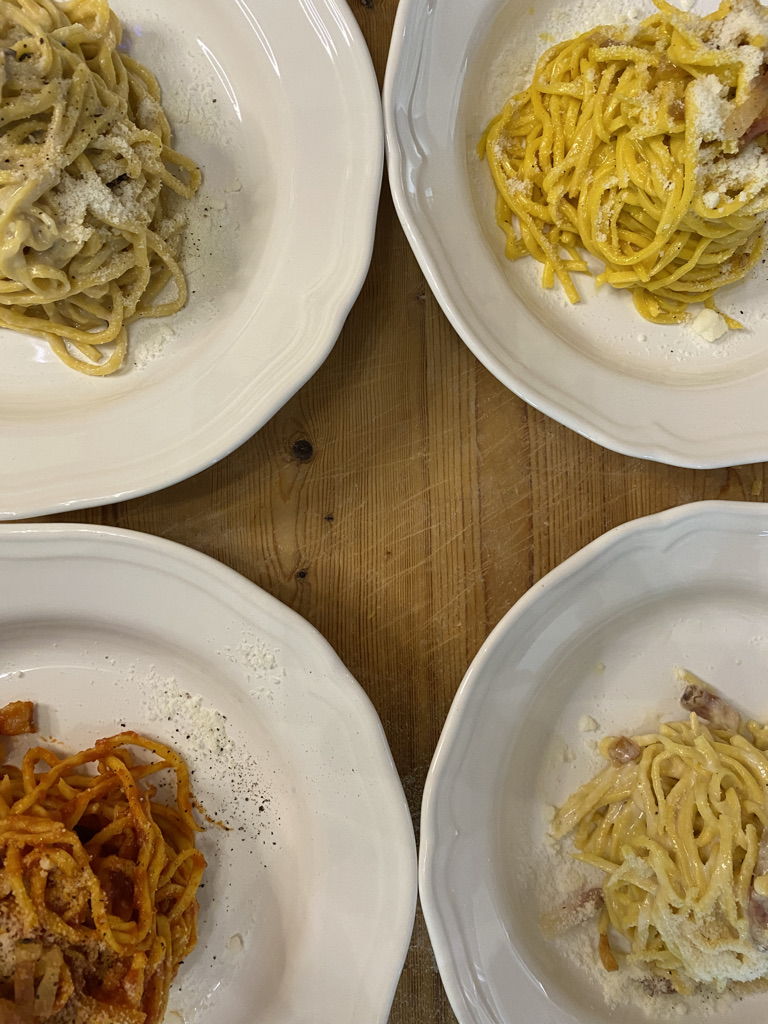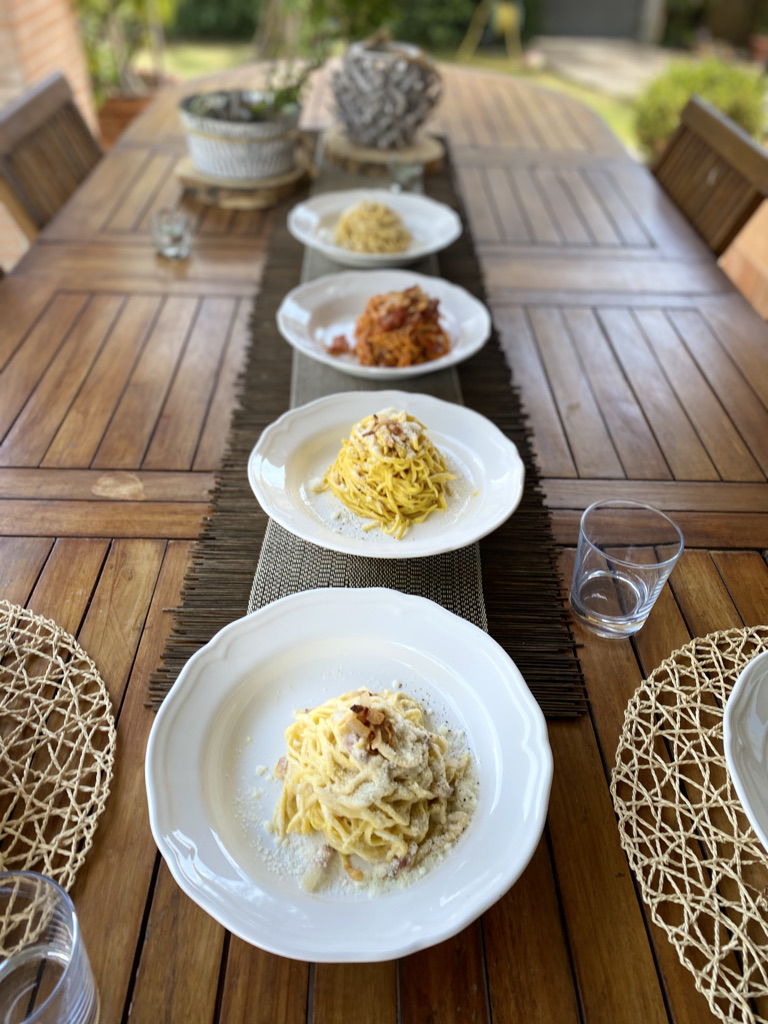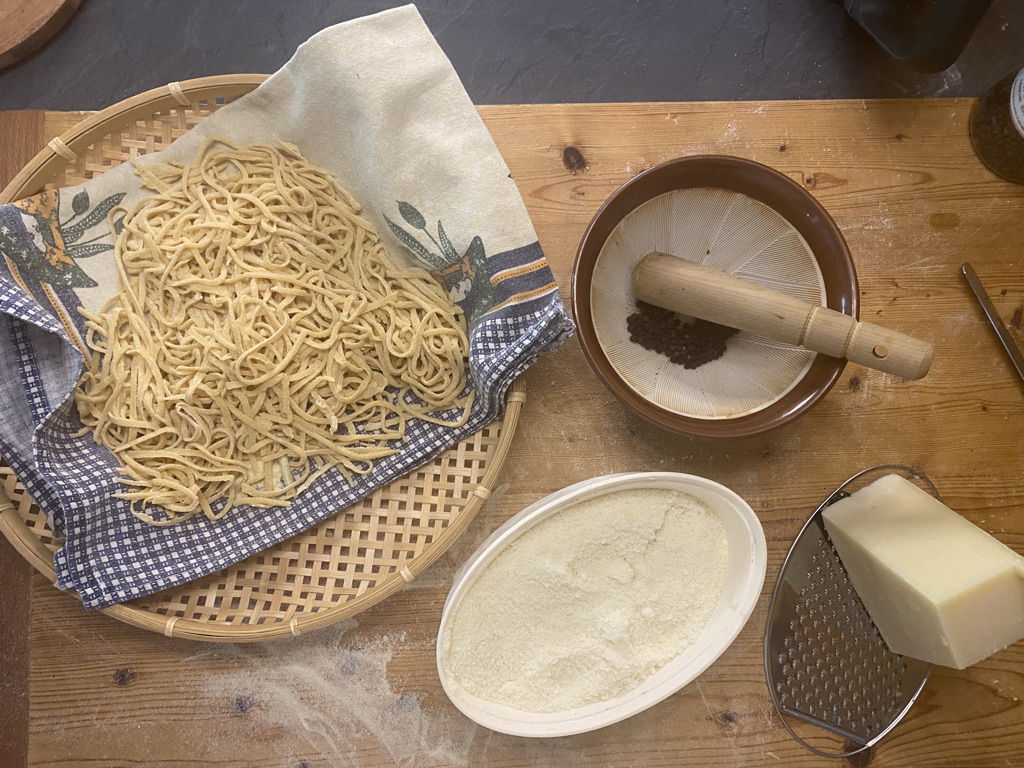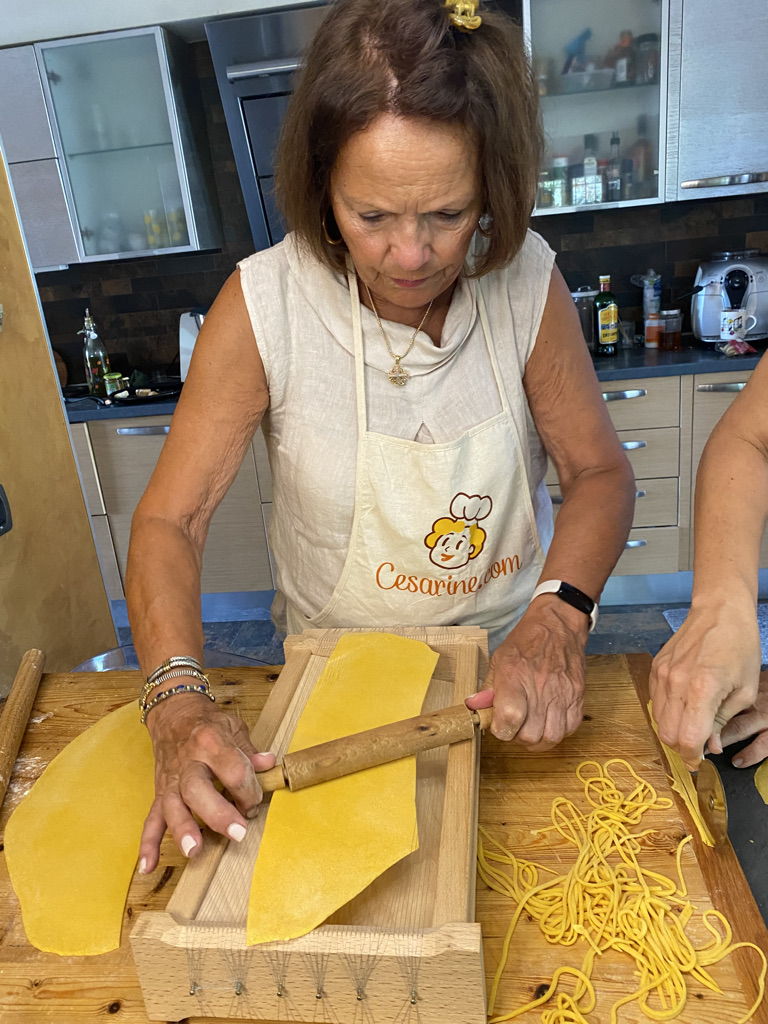 5
We had a wonderful experience with Cristina. She warmly welcomed us into her home and walked us through the preparation of the four staples of Roman pasta sauces. We also learned how to make fresh gnocchi. She is truly an expert chef with a talent for sharing the secrets for preparing authentic Roman cuisine.
5
Our experience with Cristina was excellent! Easily one of our favorite parts of our stay in Rome. She was very knowledgeable and patient while teaching us how to make our dishes. Her place was beautiful and the food was great! We highly recommend to anyone considering! - Rachael & Dave
Rachael & Dave
agosto 2022
5
Thank you Cristina for a wonderful private class! You have made me the King of Carbonara! I had a lot of fun cooking all of the pasta sauces in your kitchen and I cannot wait to try them at home! Thank you so much!
Christopher Mehta
agosto 2022
5
We had an incredible street food experience with Cristina. She is very approachable and easy for all with. She is happy to share her knowledge of Roman foods, we were taken to authentic traditional Roman food which tasted amazing! Cristina made it the best night in Rome and even helped my partner and myself speak a little more Italian than we already did. Cannot recommend her higher she is a fabulous person and knows her stuff.
Steph and Dylan
agosto 2022
5
We had an incredible family experience with Cristina guiding us as we learned how to make pasta, fried zucchini flowers, bruschetta, and tiramisu! It was a wonderful evening for our American family visiting Rome. Cristina was a first-rate host. Highly recommend!
Domande frequenti
Perché prenotare con Cesarine?
Famiglie e viaggiatori solitari, Benvenuti!