Emilia Romagna: the queen of good food
5.0
Cooking class: learn how to cook Italian recipes and taste the dishes prepared during the class
Your menu
Piadina (stuffed traditional flat bread) with cold cuts craft
Tortelloni (homemade pasta) with tomato sauce
Tenerina (traditional chocolate cake)
A good reception cannot go without a bottle of chilled wine, with hot piadinas and fragrant mortadella.
Then by a good first course: tortelloni, tagliatelle, lasagna, tortellini, etc.
And to finish with a slice of tenerina (chocolate cake), or a mascarpone cup with chocolate chips, or a cream ice cream....
Strictly: homemade!
All accompanied by chatter and laughter.
I am waiting for you!
Reviews
Cesarine - Emilia Romagna: the queen of good food
We enjoyed a lovely evening at Rosa's place with great authentic food, a nice glass of wine and a lot of laughter. Would definitely recommend.

Rosa welcomed me into her home with 5 * hospitality. We had wonderful conversation, laughter and delicious food. Cooking class was informative as well as fun. I could not recommend this enough if you are in Bologna and want to do something local and different. Apartment was centrally located and very easy to find. Thank you Rosa for giving me such a lovely memory of Bologna!

Rosa is a wonderful hostess. She is sooo friendly, open, funny. We had a lot of fun cooking, talking, eating and drinking together. The food was delicious! We felt very comfortable and welcome. Thanks!

Rosa was such a gracious host! It was my husband and me and our 10 and 13 year old daughters. She engaged the entire family having us work on all different things and her kitten kept the kids busy during cook time. Would 100% recommend her and the experience of you are visiting Bologna!!!

I did this cooking class with my friend. We can confidently say that it was one of the major highlights whilst travelling northern Italy. Rosa was so warm and welcoming that we really felt at home, and learning to make tiramisu and pasta from a home cook was such an enriching experience. We really enjoyed the authenticity and process of the home-cooking setting; mistakes are part of the fun! Perhaps an equally fulfilling aspect of this activity, if not more, was being able to connect with a Bologna local; hearing Rosa's story and being able to share ours really made this class special and embodied the magic of food bringing people together. I look forward to using these skills in my kitchen! :D
€129.00 per guest
€64.50 per child
Where
You'll receive the exact address after the booking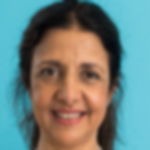 Rosa
Cesarina from 2018
Location: Bologna    Languages: Italian and English
You can find your way to Rosa's delightful home through the colourful, winding streets of Bologna's historical centre. Make sure you take the time to admire the ancient buildings and porticoes unique to this stunning city! Rosa's apartment is just off the main shopping street, Via dell'Indipendenza, just a stone's throw away from Piazza Maggiore and the Due Torri. Rosa is a lawyer by profession, and fills her spare time with sport and cooking. She's lived in the city for over 45 years, and is passionate about the area's culinary traditions. "I took a great cooking course where I learned to make fresh pasta and iconic Bolognese dishes."
Experiences you may like
FAQ
Families and solo travellers welcome