Masterclass and appetizer: fresh pasta Bolognese
5.0
Challenge yourself with a pasta-lover cooking class and enjoy an authentic Italian meal with the recipes prepared during the class
Your menu
Mezzelune (handmade pasta)
Ravioli with fish
Tortelloni stuffed with ricotta cheese and spinach
Take a seat at the cozy tables of the Cesarine to savor forgotten recipes that have been treasured and handed down for generations.
During this cooking class at my home, the Cesarina Rosa in downtown Bologna, you will learn to prepare 3 typical Bolognese fresh pasta recipes.
Under my guidance you will learn how to make the dough, roll out the pastry sheet and prepare fresh pasta following my family's recipes.
Each participant will have his or her own station and will be actively working, equipped with a gremband and a handout where the recipes will be explained, with ingredients and steps.
At the end of the class we will taste what we have prepared together, with local wines.
Reviews
Cesarine - Masterclass and appetizer: fresh pasta Bolognese
We had a great class with Rosa. We made pasta dough and then turned it into three different filled pastas, which Rosa then cooked as we relaxed with a bottle of wine. Rosa was welcoming and a great teacher. Highly recommended.

Rosa was an amazing host! We had the absolute best time learning to make Tagliatelle, fried meatballs, and Tiramisu. It was so lovely to get to know her and she is the sweetest, gave us many recommendations within Bologna, as well. Definitely check out her class if you visit, you won't be disappointed!

A casa di Rosa, nel pieno centro di Bologna, per un pranzo organizzato alla perfezione. Un ottimo antipasto servito in salotto con spritz, prosecco, fantastiche polpette vegetariane ( la sua famosa ricetta che trovate nel libro delle Cesarine) con maionese fatta in casa e un tagliere di leccornie tipiche bolognesi accompagnate da tigelline calde. A tavola abbiamo degustato una lasagnetta vegetariana e per concludere un dolce e un gelato fatto in casa! Atmosfera tranquilla, ottima cuoca e una piacevole esperienza da consigliare a tutti. Le proposte vegetariane ( su nostra richiesta) sono piaciute a tutti i commensali! Da ripetere!

Sentirsi a casa nel centro di Bologna

 - 

September 2023

Cooking with Rosa was the highlight of our Bologna trip! Her positive energy, warmth, and hospitality was a joy to be around and she made our entire family of 4 feel right at home in her kitchen. We left with our stomachs and hearts full.

The Lesser Family

 - 

August 2023

We cannot thank Rosa enough for such a perfect experience. Rosa was an extremely welcoming host and we felt relaxed in her home. Rosa was extremely helpful in teaching us the tips and tricks of fresh pasta and traditional bolognese ragu. We left feeling extremely full after having had a night full of delicious food! We would reccomend this experience to anyone visiting Bologna!
€145.00 
per guest
(€72.50 

per child)
€145.00 per guest
€72.50 per child
Where
You'll receive the exact address after the booking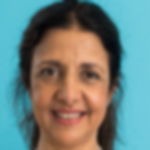 Rosa
Cesarina from 2018
Location: Bologna    Languages: Italian and English
You can find your way to Rosa's delightful home through the colourful, winding streets of Bologna's historical centre. Make sure you take the time to admire the ancient buildings and porticoes unique to this stunning city! Rosa's apartment is just off the main shopping street, Via dell'Indipendenza, just a stone's throw away from Piazza Maggiore and the Due Torri. Rosa is a lawyer by profession, and fills her spare time with sport and cooking. She's lived in the city for over 45 years, and is passionate about the area's culinary traditions. "I took a great cooking course where I learned to make fresh pasta and iconic Bolognese dishes."
Experiences you may like
FAQ
Families and solo travellers welcome