Lasagna bolognese, my specialty!
5.0
Cooking lesson: learn how to cook Italian recipes with a local Cesarina
Your menu
Together we will learn how to make the traditional Bolognese lasagna, which is one of my specialties. We will start by preparing the ragù and, while it cooks, we will begin making our egg pasta, to which we will add spinach, following the Bolognese tradition. Once both ingredients are ready, we will make the béchamel sauce and then assemble our seven layers of wonder, ready to be enjoyed!
Reviews
Cesarine - Lasagna bolognese, my specialty!
Paola was so inviting and patient with us! The food was delicious and we cannot wait to try the recipes at home. What a wonderful experience!

We had a wonderful experience and learned some techniques that we will use from now on.

We met Paola by the Fontana del Nettuno (Neptune Fountain) in downtown Bologna and asked her to show us the city market more frequented by locals (versus the more touristy one) and so she did. We went and bought a few ingredients together and she explained everything around the market. We then all chatted on our way to her beautiful home, where she led us through preparing a three-course meal of Piadina, Tortelloni, and Tiramisu. We ate the food we made at her table and she truly made us feel at home. It was honestly an amazing value because we can now go home and make this on our own. It's not out of our reach, and that was her intention. She is kind, super intelligent, fun, and a great teacher. A Bolognese local! Ask for Paola and I hope you get her as a guide.

Tadeo and Anna

 - 

May 2023

Such a warm welcome by Paola into her home to share her local cuisine skills. We had read about Cesarine on a food blog and it didn't disappoint! This was a special treat for us - learning how to make pasta Tortellini and Tagliatelle with Tiramisu for dessert; all from a local, experienced Bologna citizen. We haven't tried this experience before, and can thoroughly recommend it. You come away with memories, but also skills to take back home to feed your family and friends. Thank you Paola for sharing your knowledge. The preparation you must have put into it is appreciated

Our class was amazing. Paola was so kind and knowledgeable, teaching us the ins and outs of making fresh pasta and tiramisu. This was arguably the highlight of our entire trip to not only Bologna, but Europe!
€129.00 per guest
€64.50 per child
Where
You'll receive the exact address after the booking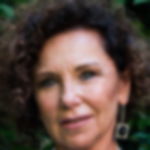 Paola
Cesarina from 2018
Location: Bologna    Languages: Italian, English, French
Want to enjoy the finest flavours of one of the world's most iconic cuisines, right at the city gates of Bologna? You can! Paola lives at Porta San Felice, near Bologna's original city walls. Enjoy a special lunch and dinner during the summer in the garden of this gourgeous house in the city center of Bologna.
In this tranquil location our Cesarina takes us on a journey through the flavours of Bologna's local traditions, from mortadella to ragù alla bolognese. "I love cooking, because it brings together family traditions and the joy of sharing food with other people".
Experiences you may like
FAQ
Families and solo travellers welcome