Special Florence Menu with Cooking Demo
5.0
4-course Italian menu with cooking demo
Your menu
Pears and pecorino cheese with walnuts and balsamic vinegar of Modena
Crepes (homemade pasta) in the Florentine manner
Chicken fricassee
Cake with apples, raisins and pine nuts
Our house in the center of Florence, a stone's throw from the Duomo and the Synagogue, will welcome you with its uniqueness: curated spaces that we have made ourselves.
The kitchen is a collection of utensils and curious memories that evoke memories of grandma's kitchen. Here we will prepare the recipes that we are going to enjoy together, around the round table from the 1800s in our living room, with an elegant mise en place.
Prosecco is what will serve as the overture; music will accompany the dinner, which, between toasts and more, will unfold in tones of a budding friendship. Often, after the dinner, the mutual desire for a new meeting remains.
You are welcome here
Reviews
Cesarine - Special Florence Menu with Cooking Demo
Dusica was truly a joy to meet and learn from. Her and her husband treated us to a magnificent meal and entertaining conversation. We ended up staying after dinner for a couple hours to just chat and enjoy their company. The place was right in the heart of Florence, making the experience even more surreal. I heavily recommend this class to those in search for a friendly, memorable, Italian-based experience.
€85.00 per guest
€42.50 per child
Where
You'll receive the exact address after the booking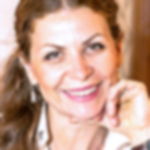 Dusica
Cesarina from 2018
Location: Florence    Languages: Italian and English
Dusica welcomes us in the centre of Florence, just few steps away from the gorgeous cathedral of Santa Maria del Fiore and from the most important monuments of the city's renaissance. Our Cesarina isn't Florentine by birth, but "by customs". She has been living in the Tuscan capital for several years now, slowly falling in love with it and learning its customs and culture.

Above all, Dusica loves its cuisine and has decided to interpret the dishes of the regional tradition as a passion.
A tradition made of simple and tasty recipes which delve their roots into the history of this splendid territory.
Experiences you may like
FAQ
Families and solo travellers welcome