Cooking Class & Wine Tasting in Verona with Cesarina Regina
5.0
Cooking class: learn how to cook Italian recipes and taste the dishes prepared during the class
Your menu
Gardener of vegetables
Noodles with butter nd sage
Russian cake from Verona
I'm Regina, a Cesarina from Verona, passionate about traditional Venetian cuisine. I welcome you to a cooking course at my home, located near the Romanesque Basilica of San Zeno, the city's patron saint. My cuisine is simple yet flavorful, with the aim of enhancing local products such as giardiniera, butter and sage tagliatelle, and Torta Russa. During our culinary experience, you will also have the opportunity to taste the precious wines of Valpolicella, local products, and have fun getting your hands dirty making fresh pasta with soft wheat flour and eggs.
I look forward to welcoming you to an unforgettable experience of taste and conviviality!
Reviews
Cesarine - Cooking Class & Wine Tasting in Verona with Cesarina Regina
It was an amazing experience, my host chef, she was so nice and lovely. She has so much passion for cooking and lots of experience in what she is doing. Next time I will be here I will choose again. She was teaching just me and put so much positivity and love in it. And the taste of the pasta was amazing. So much thanks for your time. Regards, Nina ❤️

Abbiamo prenotato tramite Le Cesarine un pranzo a casa di Regina e dire che ci siamo sentite fortunate è poco. Oltre al cibo, perfetto in tutte le portate e preparato con prodotti di qualità, quello che ha veramente fatto la differenza è stata l'accoglienza di Regina e della sua amica Daniela che ci hanno trattate davvero come se fossimo delle amiche. Ci siamo sentite a casa, tanto che non volevamo più andare via. Dalla compagnia, al cibo, alla tavola minuziosamente apparecchiata, tutto è stato davvero perfetto. Regina e Daniela sono state così gentili da offrirci anche una mini lezione sulla preparazione della pasta all'uovo. Insomma tutto è stato molto più di un pranzo, un'esperienza unica che ci ha permesso non solo di assaggiare ottimi piatti e bere ottimo vino, ma di conoscere due persone davvero speciali.

Esco entusiasta da questa lezione online perchè finalmente ho imparato ad impastare le tagliatelle all'uovo! Regina si è rivelata una perfetta padrona di casa ed una straordinaria insegnante: empatica, preparata, concreta. Cesarina davvero consigliatissima!
€129.00 per guest
€64.50 per child
Where
You'll receive the exact address after the booking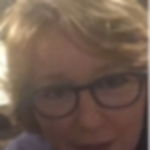 Regina
Cesarina from 2021
Location: Verona    Languages: Italian and English
"My house is located a few steps from the district of the Romanesque Basilica dedicated to the patron saint of the city, San Zeno. I love a simple, but delicious cuisine aimed at enhancing the products that the territory makes available, including the wines of Valpolicella, the oil of Lake Garda, the cheeses of Lessinia. I look forward to an experience of taste and conviviality!"
Experiences you may like
FAQ
Families and solo travellers welcome