Aperitif and tour in the Demidoff Historical Park
5.0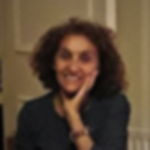 Spoken languages:  Italian and English
Dining experience: take a seat and enjoy an authentic Italian meal with a local Cesarina
Your menu
A guided tour with a walk through the historic park of Pratolino, a short distance from my home where on the way back, we will enjoy a final aperitif with some tasty crostini, a dessert and good wine.
Our itinerary will start from a beautiful avenue of horse chestnuts leading to the oldest garden: here we will tell you about the history of the most important buildings in the park. We will get to know, along the way, the characters who pulled the strings of this very complex machine, and we will admire the beautiful fountains that adorn the park, rich in mythological and alchemical references. It is said that the Medici gardens at Pratolino were among the most incredible ever created, second only to those of Boboli in Florence.
Reviews
Cesarine - Aperitif and tour in the Demidoff Historical Park
We spent an incredible day with Maria Cristina cooking pasta in her beautiful home. She's a delight. The food was delicious. And the property is spectacular. A perfect day.

Highly recommend this experience with Cristina!!! My boyfriend and I were looking for a private cooking class at someone's home in the countryside of Italy close to Florence/Tuscany. All other options we were finding were with a group of other people. We loved that the booking with Cristina was private and intimate compared to being part of a group with other travelers and we felt we would lose the authenticity of the cooking class experience. Everything was truly amazing and perfect from Cristina as a host, to her home and the food. If there's a specific dish you're interested in cooking, you can request it as well which is nice. She also has another option where she will take you to the farmers market to pick out the ingredients you will use (we didn't do this option since we didn't have enough time that day but next time we are back we will definitely choose this option!). Her home was such a lovely experience in itself, she has an incredible view of the countryside and all you can hear is the birds chirping which on the inside her home is such a beautiful antique Mediterranean/Italian vibe. We learned that she has worked in real estate so her home truly added to the experience. We made spinach & ricotta filled ravioli in a delicious tomato sauce and tagliatelle in an unforgettable pesto sauce. For dessert, we made tiramisu which was the best tiramisu we've ever had. As the pasta finished cooking, she set out some delicious homemade appetizers which we enjoyed with her selection of white and red wine. While we were cooking, she shared so many tips and tricks which I will never forget and will add in to my daily cooking back at home. Cristina was such a pleasure, as well, and we shared beautiful conversations throughout the time. She was so welcoming and warm, we couldn't have asked for a better host! This was definitely the highlight of our trip and you will not be disappointed if you book with Cristina!

We had an amazing evening with Cristina at her beautiful home. Cristina is a gracious host, and an excellent teacher. We were able to jump right in make the pastas ourselves, with her instruction. Can't wait to try what we learned back at home.

This was a once in a lifetime experience with Cristina! She is an incredible cook and her home is one of the most beautiful places I have ever seen. My family (of 4) helped to make homemade pasta and other traditional Florentino dishes. Cristina's personality and stories were so much fun! She really treated us like family and I could not recommend her enough - we will do this every trip to Florence!
€95.00 
per guest
(€47.50 

per child)
€95.00 per guest
€47.50 per child
Where
You'll receive the exact address after the booking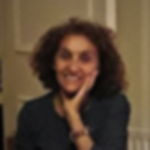 Maria Cristina
Cesarina from 2022
Location: Vaglia    Languages: Italian and English
"I have always loved cooking. I learned from my mother that she was a perfect cook and taught me to recognize the good taste of food, its genuineness and the tradition of typical dishes that are handed down from mother to daughter. Hospitality in mine. land and in my family has always been a strong point: a place at the table is always added with great joy in offering good food to guests. I live in Florence because I moved to study, so I integrated Tuscan cuisine with that of my land and I must say that it was a beautiful enrichment of flavors and recipes ".
Experiences you may like
FAQ
Families and solo travellers welcome