Aperitif and tour in the Demidoff Historical Park
5.0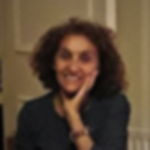 Spoken languages:  Italian and English
Dining experience: take a seat and enjoy an authentic Italian meal with a local Cesarina
Your menu
A guided tour with a walk through the historic park of Pratolino, a short distance from my home where on the way back, we will enjoy a final aperitif with some tasty crostini, a dessert and good wine.
Our itinerary will start from a beautiful avenue of horse chestnuts leading to the oldest garden: here we will tell you about the history of the most important buildings in the park. We will get to know, along the way, the characters who pulled the strings of this very complex machine, and we will admire the beautiful fountains that adorn the park, rich in mythological and alchemical references. It is said that the Medici gardens at Pratolino were among the most incredible ever created, second only to those of Boboli in Florence.
Reviews
Cesarine - Aperitif and tour in the Demidoff Historical Park
This was a once in a lifetime experience with Cristina! She is an incredible cook and her home is one of the most beautiful places I have ever seen. My family (of 4) helped to make homemade pasta and other traditional Florentino dishes. Cristina's personality and stories were so much fun! She really treated us like family and I could not recommend her enough - we will do this every trip to Florence!
€95.00 per guest
€47.50 per child
Where
You'll receive the exact address after the booking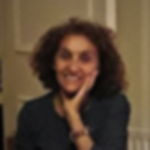 Maria Cristina
Cesarina from 2022
Location: Vaglia    Languages: Italian and English
"I have always loved cooking. I learned from my mother that she was a perfect cook and taught me to recognize the good taste of food, its genuineness and the tradition of typical dishes that are handed down from mother to daughter. Hospitality in mine. land and in my family has always been a strong point: a place at the table is always added with great joy in offering good food to guests. I live in Florence because I moved to study, so I integrated Tuscan cuisine with that of my land and I must say that it was a beautiful enrichment of flavors and recipes ".
Experiences you may like
FAQ
Families and solo travellers welcome