Autumn flavors: from farm to fork
5.0
Traditional Italian Menu: starter, pasta and dessert
Your menu
Carpaccio with red beets, fennels and hazelnut
Ravioli with butternut, thyme and lemon
Crumble with pears and chocolate
Autumn is the season of abundance: the earth has received the warmth of summer sun and offers a variety of vegetables - just before the winter rest. Here in Milan and the rest of northern Italy, vegetables are ripe late summer, that means that especially in early autumn we can taste both summer vegetables - like eggplants and peppers - together with typical fall products, like butternuts and broccolis: a burst of flavour and colours!
In this dinner menu all ingredients are organic and come from farms located in the outskirts of Milan.
I will be glat to welcome you in my small and charming flat "old Milano": guests are invited to play piano before of after eating together!
Reviews
Cesarine - Autumn flavors: from farm to fork
Amazing experience ! Beatrice is a kind smart intelligent woman It was special to be a guest in her home and learn so much about food in general and especially pasta making. Highly recommend!

Ben josef girls

 - 

February 2023

Beatrice is a great host, told us about the products of the area, how it is important to her to keep balance between traditions and environment when selecting ingredients. She made us feel very comfortable and the food was very good. Just like with a family or friends. We highly recommend this tour.

Una scoperta molto molto piacevole la cucina di Beatrice ,ottimi piatti vegetariani e con materiali ricercati e qualità

Brilliant experience. Beatrice was a wonderful host. I learned a lot about Italian cooking and Milano. Would recommend her to anyone.

Beatrice was very welcoming and friendly, we exchanged cultural information which was delightful. We learned so much about the Italian cuisine and she taught us how to make 2 wonderful pasta dishes from scratch and tiramisu that tasted really good, and Beatrice also gave us some of her secrets and tips in cooking which were really helpful.
€65.00 per guest
€32.25 per child
Where
You'll receive the exact address after the booking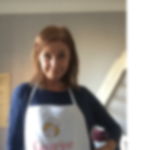 Beatrice
Cesarina from 2018
Location: Milan    Languages: English, Italian, French
Nowadays, Milan is a primary tourist destination throughout the year. The selection of attractions is vast. Even if you abandon the usual classic tour of the monuments, museums and squares, the markets scattered around the city can be a fascinating discovery. Places like the many farmers' markets on the outskirts of Milan, where you can buy locally produced seasonal products. That's what Beatrice, our Cesarina, loves to do! Enthusiastic about healthy cuisine based on vegetables, Beatrice attended a macrobiotic and 'natural' cooking school to specialize in the combination of ingredients, the organization of meals and the use of local and sustainable ingredients. Beatrice feels that it is important to offer the option of an 'inclusive' cuisine. Respect for the land comes from not only using recipes that have been handed down from generation to generation, but also from searching for quality ingredients that have a short or very short supply chain. At Beatrice's table, we can enjoy a journey through the flavors of seasonal vegetables, making traditional recipes both creative and surprising.
Experiences you may like
FAQ
Families and solo travellers welcome