Bologna, a journey through flavors and history
5.0
Small Group hands-on cooking class with 2 pasta recipes and tiramisù followed by an Italian aperitivo and lunch or dinner with the dishes prepared during the class
Shared Experience
In a shared experience, other guests may be added, up to the maximum number of people that the host can accommodate. Therefore you may have the opportunity to share your passion for good food and cooking with other people from all over the world!
Your menu
Tagliatelle
Fried crescentine
Tiramisù with coffee and cocoa
Our lesson will begin with the preparation of the dough for the crescentine and tagliatelle. While the dough is resting, we'll dedicate ourselves to preparing the dessert. Following this, we'll roll out the dough for the crescentine and the egg pasta for the tagliatelle, which we'll then proceed to cut. The crescentine will be fried on the spot and served as an appetizer, accompanied by cured meats and cheeses. Depending on the chosen menu, traditional or vegetarian, the tagliatelle will be dressed with a delicious ragù or a vegetable sauce, both previously prepared by me.
I look forward to seeing you!
Reviews
It was an amazing experience. Paola was funny and helpful and a great teacher. I would do her cooking class every week if I could. It was the best meal I had in Bologna. Thank you Paola. 💜🇮🇹

P Giuliano  - November 2023

Paola delivered a super lesson. My daughter and I really enjoyed our time in Paola's home and the cookery lesson. She was very welcoming, informative and a wonderful Cesarine host. I would highly recommend the experience.

Patricia W - November 2023

Paola was a gracious host from beginning to end. I got lucky and ended up being a private experience. Learned how to make tagliatelle and tortellini and tiramusu. Learned helpful tricks for rolling the dough and about transparency of it to know when ready. Friendly and useful to beginners and intermediate cooks. I can say hands down I left the experience with the biggest grin of self satisfaction making delicious food.

Dmitriy  - October 2023

What a great experience! Paola was a wonderful hostess and a great teacher! She was very patient with us and accommodating to the different levels of cooking experience. Paola had a great sense of humor and had us all laughing and comfortable very quickly. It was a large group of 10 and she handled that very well. I highly recommend this experience!!

Kathryn - October 2023

Paola, Gracie Mille for a welcoming us into your home and for a teaching us the art of tagliatelle and ragu like your grandmother used to prepare. We were honored to be guests in your home and will remember fondly spending time with you when we return to Virginia to practice the lessons you taught us. Ciao and fino alla proximal Volta.

E. La Pilusa - October 2023
€129.00 
per guest
(€64.50 

per child)
€129.00 per guest
€64.50 per child
Where
You'll receive the exact address after the booking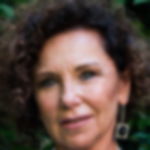 Paola
Cesarina from 2018
Location: Bologna    Languages: Italian, English, French
Want to enjoy the finest flavours of one of the world's most iconic cuisines, right at the city gates of Bologna? You can! Paola lives at Porta San Felice, near Bologna's original city walls. Enjoy a special lunch and dinner during the summer in the garden of this gourgeous house in the city center of Bologna.
In this tranquil location our Cesarina takes us on a journey through the flavours of Bologna's local traditions, from mortadella to ragù alla bolognese. "I love cooking, because it brings together family traditions and the joy of sharing food with other people".
Experiences you may like
FAQ
Families and solo travellers welcome
What are the best cooking classes in Bologna?
What are the best home restaurants in Bologna?
What are the best market tours in Bologna?